Community Partnerships and Investment
The Community Partnerships and Investment Team is a partnership between the St. Louis Fed's Community Development department and our Bank's consumer affairs examiners. We seek out information related to key trends in low- and moderate-income (LMI) communities — and how banks respond to the credit and financial services needs of these communities — in the Eighth Federal Reserve District.
What We Do
Building awareness: We interact with the community to gather information for examiners' use during Community Reinvestment Act (CRA) evaluations. This feedback guides development of technical assistance, training and programs to improve CRA awareness and utilization among:
financial institutions

community development organizations

government entities

policymakers
Building capacity: The team facilitates capacity building and relationship development between financial institutions, funders and community-based organizations. This opens the door to partnerships between funders and community development organizations to address the needs of:
LMI geographies, individuals and families
small businesses and farms
Key Initiatives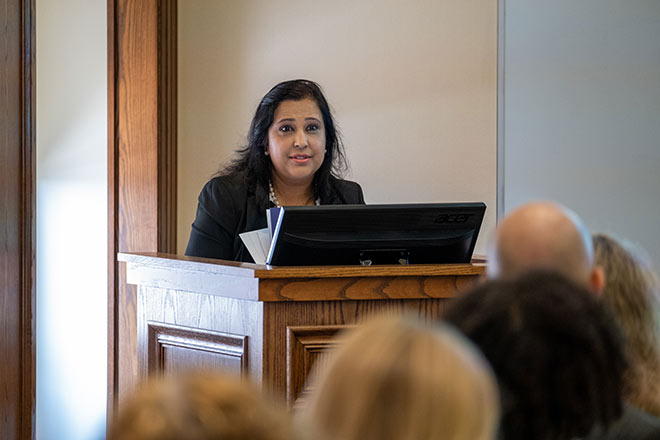 This program brings financial institutions and other funders together with community and economic development organizations seeking funding for CRA-eligible projects or programs in LMI, distressed and underserved communities.
It's an outcome-driven approach to sharing information about community development needs in all parts of our District.
---
The Delta Philanthropy Forum is a collection of funders operating in the Mississippi and Arkansas Delta region, working collaboratively to strengthen philanthropy and improve economic outcomes. Since 2018, the forum has fostered relationships and dialogue to galvanize coordination and collaboration among funders in the area.
Meet the Team
Learn more about the members of our Community Partnerships and Investment Team.